Lishide CL936 Loader Wheel Loader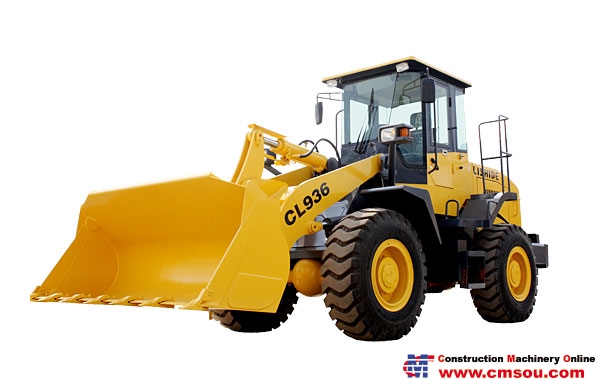 Lishide CL936 Loader Wheel Loader
It adopts articulated frame, which has small turning radius and high trafficability.
It adopts load sensing full hydraulic steering system. In the condition that it first meet the steering requirement, the conflux of steering hydraulic system and the working hydraulic system make the hydraulic system match with the travel system reasonably, which reduces power loss in the system and improves work efficiency.
The full closed cab is capacious and bright with a wide view. It is mounted with luxury shock absorption seat and audio system, providing a comfortable operation environment.
The hydraulic system for working device adopts pilot control, which is convenient to operate, provides smooth movement, and it reduces the work cycle time and the work intensity.
The key structural parts like frame and working devices are all welded with low pressure alloy steel plate, which is firm and durable.
The quick coupler device makes it convenient to change attachments.
Items
Parameters
Items
Parameters
Bucket capacity (m3)
1.7
Tipping load
6400kg
Rated loading capacity (t)
3
Max. gradeability
5837mm
Max. breakout force (kN)
≥96kN
Min. turning radius (outer side of rear wheel)
6487mm
Max. traction (kN) (providing by engine))
≥107kN
Radius of horizontal pass (outer side of bucket)
±3°
Max. steering angle
30°
Tire inflation pressure
Front wheel 0.333-0.353MPa
Rear wheel 0.275-0.294MPa
Send Inquiry
Note: 1) Please write in English 2) indicates required fields