Yutong YT3761 Mining Truck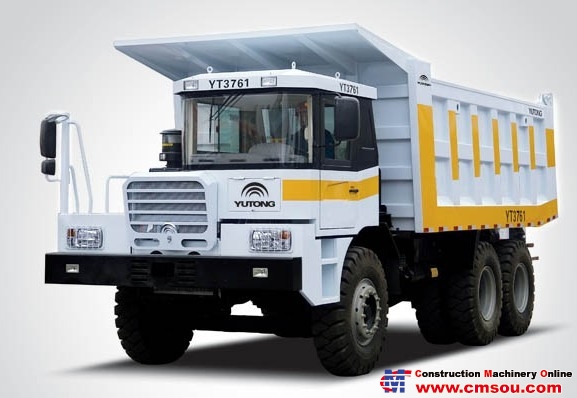 Yutong YT3761 Mining Truck
1. This product has a high loading capacity, reaching the maximum tonnage of the tri-axle mining truck in the same industry,and the use of a reasonably configured power train and a high-strength frame which has undergone the finite element analysis has ensured the super-high capacity of this product.

2. This product has an excellent braking performance, with the braking torque of nearly twice of its counterparts, to significantly enhance the safety and driving comfort of this vehicle.

3. The axle is made by this company, having a high strength and significant bearing capacity, to reach the leading level in the industry, which has ensured the quality reliability and the unparallel advantages of this vehicle.

4. A large tread design, an increase of at least 11% than its counterparts, has substantially improved the stability and the adaptability and driving safety on roads in mines.

5. The overall style and inner trimmings are designed pursuant to the car standards, to obtain both robust and aesthetic features.

6. This vehicle adopts a short wheelbase, whereby the turning radius is reduced without necessarily increasing the center of gravity, to adapt to the environment in a better manner.
Send Inquiry
Note: 1) Please write in English 2) indicates required fields