STRONG 906D Crawler Excavator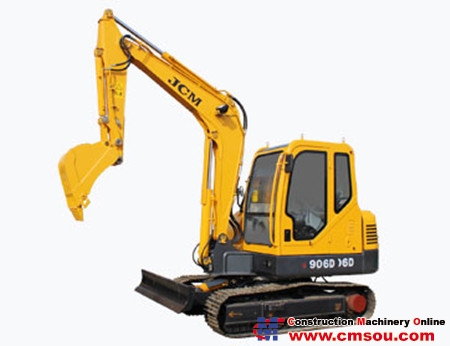 STRONG 906D Crawler Excavator
It adopts originally imported Yanmar 4TNV94L engine which features Tier 2 standards, energy saving and environmental care;
•It adopts radial seal air filter with pre-filter which effectively prolongs engine life, with fuel filling pump as standard device.
•It adopts originally imported hydraulic parts, which features stable and reliable quality and high efficiency;
•The front-mounted reinforced working device, new type cab and seat, and air conditioner contribute to wide view and flexible and comfortable operation;
•The dozer blade and breaker pipeline are available as standard devices for multiple operations like digging, landfill, breaking, and grading.
•The multifunctional GPS can achieve remote control and data transfer so that the real time machine conditions can be known.
Send Inquiry
Note: 1) Please write in English 2) indicates required fields