XinZhu XZ90-8 Crawler Excavator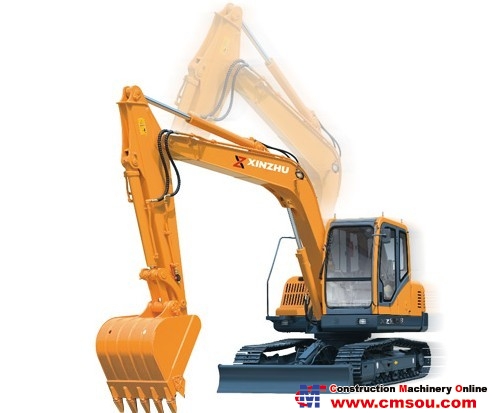 XinZhu XZ90-8 Crawler Excavator
•High Safety
The ROPS cab provides high safety for the operator.
Automatic operation monitoring system
The system can display the disabled functions and make continuous sound alarm when there is a failure, so that the operator can find it in time and solve the problems. Hydraulic pilot operation cutoff device
The device is near the cab door, it will cutoff all the pilot circuit to avoid dangers caused by misoperation of the control lever.
•More Convenient Maintenance
The fully upturned front and rear cover and the easily accessible maintenance parts makes the daily maintenance more easy and convenient.
• Standard Quick Coupler and Auxiliary Circuit
Multiple attachments can be installed easily and conveniently with the standard quick coupler and auxiliary circuit.
• Highly intelligent hydraulic system, originated from Europe.

Send Inquiry
Note: 1) Please write in English 2) indicates required fields