SDLG LGB680 Backhoe Loader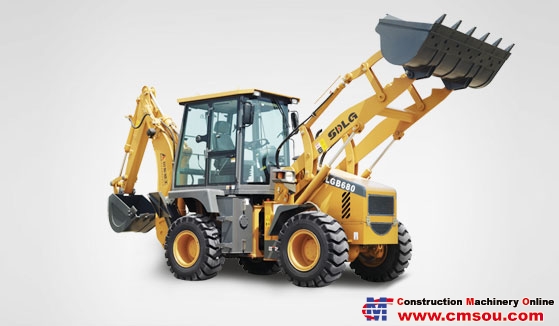 SDLG LGB680 Backhoe Loader
Engine: yuchai YC4D80-T10 is featured by strong power, low noise, energy-conservation and environment-protection.
Transmission system: Double stick, hydraulic shift transmission is convenient and reliable. It is economical and high efficient.
Special mid breaststroke underlay is more stable and safe when crashing stone and deep digging.
Cabin: full-sealed cabin with front-rear rain scraper and cleaning system is roomy, bright. The luxury seat can be slid and turned around 360 degrees. It is convenient for operation. Optional choice of air-conditioner and radio system makes the working environment comfortable.
Optional pilot operation, operate smartly.
| Main parameters |   |
| --- | --- |
| Front wheel weigh distribution | 1800kg |
| Digging bucket capacity | 0.3m³ |
| Loading bucket capacity | 1.0m³ |
| Max. digging force | 44.4kN |
| Maximum breakout force | 53.5kN |
| Steering angle | 35° |
Send Inquiry
Note: 1) Please write in English 2) indicates required fields